CONTACT
---
ABOUT
I live and work out of Austin, Texas. When shooting weddings and portraits, I focus on making the experience fun for both of us. I don't want my photographs to be boring or lack imagination. I strive to tell a story and have it be remembered the way you saw it the first time. Outside of working, I can be found at the Green Belt, exploring Texas's parks and trying to eat well around Austin over on my personal blog — @thegoodinatx.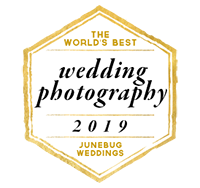 Weddings packages include full photo rights, printed albums and a photographer that's going to help you relax and enjoy your day. For pricing and inquiries, please use the contact form. Direct email: me@robaugust.com.
---
TESTIMONIALS
JESSICA & JACOB
On top of his skills, he is also extremely personable and helps you feel at ease throughout the process, regardless of how familiar you may or may not be with being in front of the camera. 
INES & MATT
Rob is pure magic—he actually got us to chill and channel our love in a not-stiff-armed way.
MONIQUE & DUSTIN
Rob truly captured the love, excitement, and fun that filled our wedding day. He even got his hands dirty photographing us with the alpacas at our venue. 
MEGAN & ANDREW
What all engaged couples hear about the entire wedding being a blur are 150% true, but Rob will make sure every bright, loving, positive moment in your wedding is captured forever.
LAUREN & MATT
The reception photos were some of our favorites because he captured us all having fun. And funny enough, the day after, guests told us how much fun the photographer was!